The USJC Emerging Leaders Program Alumni have had a profound and unique impact on the U.S.-Japan Council and its mission. ELP Alumni have assumed a variety of leadership roles within USJC, contributed to the USJC Annual Conference programming, and guided USJC programming as mentors and planners. ELP Alumni also created and launched the U40 Summit, an event that gathers together leaders of the Japanese-American and U.S.-Japan communities who are under the age of 40.
"To be able to meet and work with people who share the same passion for connecting the US and Japan through our own individual professions is empowering."
- Kenshiro Uki, ELP Class of 2014
"My experience with ELP has had a more significant impact on my life than I ever could have imagined. ELP provides a supportive and likeminded family who quickly became a sounding board for ideas, thoughts, and aspirations."
- Courtney Ozaki, ELP Class of 2017
"The greatest benefit for me is that as an emerging professional, the peers within ELP are a family of confidantes, mentors, and senpai I can trust."
- Miki Sankary, ELP Class of 2015
"Through networks, mentors, and friendships, the program helps to provide the inspiration, connection, and knowledge to propel you forward in your career."
- Craig Ishii, ELP Class of 2013
"Being an ELP has given me a powerful network of collaborators, from New York to Tokyo. Aside from my many friendships, the USJC has opened up professional opportunities for me that were previously unimaginable."
- Steve Sakanashi, ELP Class of 2015
KRISTIN ALM KAMAKAHI
Kristin Alm Kamakahi is the Director of Staffing and Operations at Remedy Intelligent Staffing in Honolulu, Hawaii, where she has worked for over 10 years. Her current responsibilities include managing the staffing team, providing customer service directly to various local clients, overseeing payroll and benefits processing, and supporting overall operations. She is a past president of the Honolulu Japanese Junior Chamber of Commerce and continues to serve on its board. She has served in various leadership roles for the annual Cherry Blossom Festival in Hawaii, including as General Co-Chair. Kristin was in the inaugural cohort of the Patsy T. Mink Leadership Alliance (YWCA Oahu), and in the first cohort of the Honolulu Japanese Chamber of Commerce's Hawaii-Hiroshima Emerging Young Leaders Program. Kristin was born and raised in Honolulu, Hawaii. She has both a B.S. in Travel Industry Management and a Master's in Human Resources Management from the University of Hawaii at Manoa. In her free time, she enjoys dancing hula and trying new restaurants.
RAYFE GASPAR-ASAOKA
Rayfe Gaspar-Asaoka is an investing principal at Canaan Partners, an early stage venture capital firm that invests in emerging technology and healthcare companies based out of the Bay Area in California. Rayfe focuses on leading investments in frontier technology, including artificial intelligence, robotics and autonomous vehicles, as well as enterprise and infrastructure software. He is passionate about strengthening the bridge between technology and entrepreneurship in Silicon Valley and Japan. He earned a Master's in Electrical Engineering from Stanford University and a B.S. in Electrical Engineering from the University of Southern California, where he graduated top of his class in three years, and was also a member of the water polo team. Mr. Gaspar-Asaoka was born and raised in Hawaii. In his free time, he enjoys eating and any and all water-related activities.
KEN KASHIWAGI
Ken Kashiwagi is the Director of Global Business Development and Digital Strategy at Sony Music Entertainment in New York City. At Sony, his responsibilities include negotiating and strategizing deals with digital partners to license Sony's songs, and ensuring Sony's songs are uploaded and marketed on partners' platforms. He has been in the entertainment and music industry for four years. Prior to joining Sony Music, he was the Manager of Finance at Warner Music Group, where he was evaluating and analyzing recording, publishing and M&A deals. Ken currently resides in the United States but regularly visits family in Japan. He is very passionate about U.S.-Japan relations, and previously worked as a TOMODACHI Initiative intern at the U.S. Embassy in Japan during his gap year after graduating from college. Ken is originally from Japan, raised in the United Kingdom and holds a B.A. from Brown University.
AYA NISHIHARA LESLIE
Aya Nishihara Leslie is the Director of Development and Operations for the Hawaii Food & Wine Festival (HFWF). Aya joined HFWF in 2012 after a referral from her then-boss, HFWF co-founder, chef Roy Yamaguchi. She spent a decade working with Roy's Restaurants in La Jolla, Downtown Los Angeles and The Original Roy's in Hawaii Kai, rising through the ranks as a hostess, to corporate trainer, to administrative assistant to group sales, then to restaurant manager and interactive marketing specialist. During her time at Roy's, Aya gained insider knowledge of the hospitality industry and has made it a priority to take care of others the "Roy's Way." As the Director of Development and Operations, Aya is responsible for the sponsorship and donor retention of HFWF, oversees coordination of all event logistics, and supports the overall development of marketing efforts to promote and execute year-long events and activities that raise funds for local culinary and agricultural community organizations. Aya received her Bachelor of Science in Management Science from the University of California, San Diego in 2007.
MEREDITH MAIMONI
Meredith Maimoni is an experienced nonprofit professional and emerging community leader committed to bettering the world. Driven by her passions for service, leadership, and process improvement, Meredith dedicates her time, both professionally and personally, to work that leaves a positive impact on communities locally and across borders. As a Senior Community Relationship Manager with the Pancreatic Cancer Action Network, she develops and implements community engagement, fundraising, and advocacy strategies across two states to raise awareness and funds for pancreatic cancer research and patient services. She manages 60 volunteer leaders, raising $1.2 million annually. In the community, Meredith serves as a board fellow with Little Tokyo Service Center and as a board member and Vice President of Finance with Project Management Institute – Los Angeles. She has been a continuing volunteer with Leadership Education for Asian Pacifics (LEAP) since 2015 and with the Center for Asian Americans United for Self Empowerment (CAUSE) since 2018. Meredith is also a graduate of the Kizuna Board Fellowship Program and of CAUSE Leadership Institute. She is a proud alumna of the University of California, Berkeley in Molecular and Cell Biology.
LINDSAY NAKANO
Lindsay Nakano is an evening news producer for the highest rated newscast in the San Francisco Bay Area at KTVU FOX 2 News. She began her professional career in the Monterey/Salinas market and began working in the San Francisco market in 2008 at KRON. During her career, she has produced both from the control room and in the field, producing coverage of major earthquakes, plane crashes, SF Giants and Warriors championship parades, and the election and impeachment of Donald Trump. She has also helped direct coverage of news that is important to the Japanese American community such as economic challenges in San Francisco's Japantown, profiles on Japantown merchants, Japanese American incarceration during World War II, hate crimes and other topics. Lindsay has served as an official representative of the Northern California Cherry Blossom Festival and has volunteered at the festival for the past 15 years. She continues to volunteer her time at the Japanese Cultural and Community Center of Northern California and is a member of the Asian American Journalists Association.
MONIKA OYAMA
Monika Oyama is a Principal at Masuda Funai, a law firm that has served Japanese corporations and their U.S. subsidiaries in the United States for over 90 years. Born and raised in the United States, spending her developmental years in Tokyo, and then attending law school and working in the United States as a young adult, Monika is a true bicultural and bilingual professional, which has been integral to Masuda Funai's Japan practice. Her practice focuses on cross-border and domestic business transactions and intellectual property matters. She is the Chair of Masuda Funai's Associate Liaison Committee as well as the Visiting Attorney Program at the firm. She is actively involved in a number of organizations, including serving as Vice Chair of the Chicago Mita-kai (Keio University alumni group), Vice Chair of the International Law Committee of the National Asian Pacific American Bar Association, and board member of Global Kids Judo Association (a newly established Japanese nonprofit). When Monika is not working, she enjoys traveling, scuba diving, cooking and wine tasting, as well as Latin culture, food and music.
AIKO SHIMIZU
Aiko Shimizu is the Senior Vice President of Global Affairs and Strategic Partnerships at EVA, a company founded by former Tesla executives that develops the world's largest drone charging stations. She is also an Atlantic Council Millennium Leadership Fellow, a BMW Foundation Responsible Leader, a Salzburg Global Fellow and the Asia Society's Asia 21 Young Leader. Aiko grew up in the United States, Japan and Canada and has worked in the private, public and nonprofit sectors across the United States, Japan and Germany, including at BMW and Daimler urban mobility joint venture SHARE NOW (formerly car2go), Daimler, Bloomberg New Energy Finance, the United Nations and the International Tribunal for the Law of the Sea. She has also held fellowships focused on U.S.-Japan relations at the Center for Strategic and International Studies (CSIS), Pacific Forum CSIS, the Mansfield Foundation and the East-West Center in Washington, DC. Aiko received her graduate degrees from the University of Pennsylvania Law School and Columbia University's School of International and Public Affairs (SIPA). She received her Bachelor's degree in Political Science and International Studies from the University of Chicago.
ERIKO STRONACH
Eriko Stronach is a Project Manager in the Government and External Affairs division at Amway Japan G.K. in Tokyo. She develops and implements strategic plans to foster public relations with key stakeholders, including local and national government, the media, academia and think tanks, and nonprofit organizations. Additionally, she analyzes domestic and foreign political and economic developments relevant to the company's business planning. Prior to joining Amway Japan G.K., she managed client relationships, supported coordination of projects with analysts, and facilitated geopolitical risk consulting as a Business Associate at Eurasia Group. Eriko holds a Master's degree focusing on security in the Pacific-Asia from the Fletcher School of Law and Diplomacy at Tufts University and a Bachelor's degree in Japanese Language and Literature from the University of Massachusetts, Amherst.
COURTNEY TAKARA
Courtney Takara is a Bank Regulatory Compliance Specialist for American Savings Bank in Honolulu, Hawaii. Inspired by her grandparents and great-grandparents, she has immersed herself in her Uchinanchu (Okinawan) heritage. Since 2007, Courtney has been active with the Hawaii United Okinawa Association (HUOA), a nonprofit organization whose mission is to promote, perpetuate and preserve Okinawan culture. She chaired the Okinawan Festival (2017), served as President (2018), chaired the Legacy Awards Banquet (2019) and currently serves as Assistant Treasurer. She also serves as Treasurer for the United Japanese Society of Hawaii, a nonprofit organization that promotes the welfare of the Japanese in Hawaii, while fostering friendship between the people of Japan and the United States. Courtney graduated from the University of Hawaii William S. Richardson School of Law in 2015 and maintains an inactive license with the Hawaii Bar. In her spare time, she enjoys playing Okinawan music on the koto and sanshin, trying new restaurants, baking and traveling.
EIKO TSUKAMOTO
Eiko Tsukamoto is an Associate Director of Community Affairs and Corporate Responsibility at UBS, a global wealth management firm. Through philanthropic programs and partnerships, Eiko manages the Elevating Entrepreneurs portfolio and provides training, resources and networks for underrepresented founders building high growth startups. In addition to her work in social impact and inclusive entrepreneurship, Eiko has led international education experiences that encourage global citizenship at the Fulbright Bureau of Educational and Cultural Affairs, Education First (EF) and Berkeley Global Access. As a proud Nisei, she also served as the Camp Director and Consultant for the TOMODACHI Initiative to strengthen U.S.-Japan relations after the Great East Japan Earthquake. Eiko is a Cal Alumni Leadership Scholar, an AmeriCorps public service alum, and a strong advocate for diversity, equity and inclusion. Eiko received her B.A in Social Welfare at the University of California Berkeley and an Ed.M in Education Administration at Harvard University.
BRYAN YONAMINE
Bryan Yonamine works as a Named Account Executive for Gartner Inc, a research and advisory firm that enables digital transformation and optimization. Bryan strategizes with Silicon Valley-based technology companies on achieving business objectives like customer acquisition, product road mapping, competitive intelligence and business development. Outside of work, Bryan serves on Santa Clara University's MBA Advisory Board. Most notably, he supported an initiative that connected Japanese Business Executives with Santa Clara University alumni and staff to encourage introductions of students into the Japanese workforce, and the importance of investing in Silicon Valley-based talent. Bryan split his childhood between Hawaii and Japan. After graduating from the American School in Japan, Bryan earned a B.A. in Economics from Santa Clara University, where he was also a member of their Division One Men's Soccer team. He later returned to Santa Clara University to earn his MBA with an emphasis in marketing.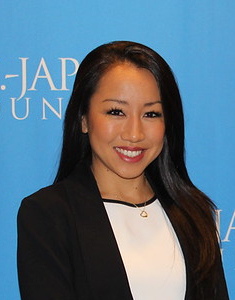 YUMI ADACHI
Yumi Adachi is the Vice President of Aichi Fukkou Co., Ltd., a fourth-generation family-owned asset holding company. After her grandfather (former President of the company) passed away in 2016, Yumi left her career at Deloitte and returned to Japan to help manage her family's assets. Her responsibilities include working with advisors to increase the financial performance of the assets, and introducing new ideas, resources and talent to modernize the company. Yumi currently splits her time between Japan and Hawaii and is passionate about U.S.-Japan relations. In her spare time, Yumi serves as the Secretary for the Women in Business Committee for the ACCJ (American Chamber of Commerce in Japan), travels internationally, and stays active hiking, surfing and paddling. Yumi holds a B.A. from the University of California, San Diego and an MBA from the Yale School of Management.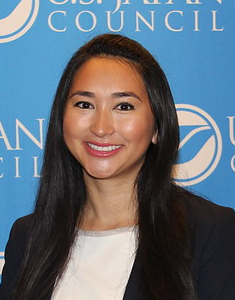 DANA BABA
Dr. Dana M. Baba is an active duty Officer in the United States Navy in San Diego, CA. She is originally from Simi Valley, CA and attended UC Berkeley for her undergraduate education, receiving a B.A. in Psychology in 2012. In 2016 she graduated with high honors from the University of the Pacific Arthur A. Dugoni School of Dentistry, obtaining her Doctor of Dental Surgery (D.D.S.) degree. Dana currently works as a General Dentist at the fast-paced Marine Corps Recruit Depot Dental Clinic, a bootcamp facility for the United States Marine Corps that sees thousands of recruits every year. She also recently completed a 26-month tour as the sole Dental Officer onboard the naval warship USS AMERICA (LHA-6) where she completed its 7-month maiden deployment to the Middle East and contributed to the ship's numerous accolades from 2017 to 2019. Outside of her professional life, Dana partners with various philanthropic organizations through the Impact Committee of Junior League San Diego, and volunteers at free dental clinics operated by UC San Diego. Her passions include running, eating, hiking, cooking, and spending time with animals.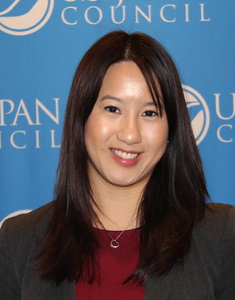 JOY CHAMPALOUX
Joy Champaloux is a Program Officer at Sasakawa USA, a nonprofit in Washington, DC, where she supports research projects focusing on security and foreign affairs, energy and technology, economics and trade, and other emerging issues within U.S.-Japan relations. Previously, Joy worked at the Embassy of Japan in Washington, DC, where she assisted senior diplomats from the Japanese Ministry of Foreign Affairs and Ministry of Defense. She also taught English for three years on the Japan Exchange and Teaching (JET) Program in Wakayama Prefecture and served on the board of the JET Alumni Association of Washington, DC for five years, including two terms as President. She earned her B.A. in International Studies from Willamette University and studied abroad at Tokyo International University in Japan. Joy is passionate about community building at the grassroots level and empowering youth in politics. Originally from Oahu, she has interned at the Hawaii State Legislature and the Office of the Governor of Hawaii, as well as volunteered for local campaigns and rallies.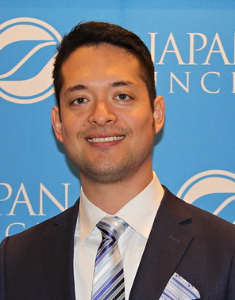 YUGA COHLER
Yuga Cohler is a cultural innovator and technologist. He works at Google as a Senior Software Engineer and Tech Lead / Manager in the Search PA. He is also an orchestral conductor, serving as the music director of the Ridgefield Symphony Orchestra. Yuga is the creator of multiple orchestral concerts presented by Lincoln Center, including Yeethoven, a comparison of the works of Kanye West and Beethoven, and K-Factor: An Orchestral Exploration of K-pop. He regularly conducts the Tokyo Philharmonic Orchestra, and recently led the group on a sold-out international tour featuring the music of Japanese rockstar Yoshiki. He has performed extensively throughout Asia as Artistic Director of the Asia / America New Music Institute, a collective that pursues cultural exchange through modern music. In 2018, he was awarded the Paolo Vero Orchestral Prize at the Toscanini International Conducting Competition. Yuga attended Harvard University, where he graduated summa cum laude in computer science, and the Juilliard School, where he studied orchestral conducting.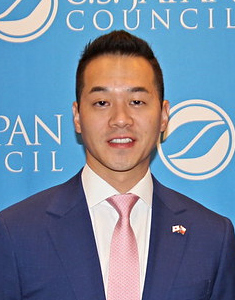 ROBERT GONDO
Robert Gondo is a Director at Tokyo Gardens Catering (TGC), which provides sushi to major U.S. grocery chains and owns a local Asian catering operation in Houston, TX. He is focused on sharing Japanese culture through food and bringing restaurant-quality sushi and innovative items to grocery retail. TGC is a family business, which originally started as a Japanese restaurant in Houston by Robert's grandparents in 1966, before transitioning to retail in 2001. TGC also supplies Japanese food to major airlines in Houston. Prior to joining the family business, Robert lived in Seattle for several years working at Amazon, where he advised the retail strategy group on negotiations with Amazon's largest global vendor suppliers and implemented retail strategies in the US, Europe and Japan. Then he joined the Consumer Electronics group, where he ran the wireless and mobile electronics categories. At TGC, he leverages his e-commerce and retail background to improve and modernize the business. He received his MBA from the Ross School of Business at University of Michigan, and B.B.A. from the University of Georgia. He enjoys golfing and traveling in his spare time.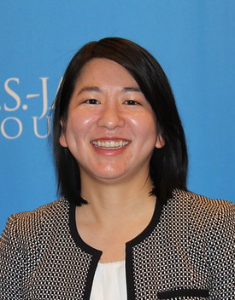 NAOMI HATTORI
Naomi Hattori is the Acting Vice President, Global Development at Choose Chicago, the official destination marketing organization for the city of Chicago. She never knew that tourism could be a profession until an unconventional career path with stints in Thailand and China led her to be an international vacation promoter for her hometown. In her role, Naomi is responsible for the creation, development and implementation of integrated sales and marketing strategies to increase Chicago's profile as a leading international tourism destination. Since joining Choose Chicago in 2012, Naomi has frequently traveled to Japan for in-market activations, such as Chicago Sales Missions in Tokyo and promotional tours with the world-renowned Chicago Symphony Orchestra. As a native Chicagoan, she is looking forward to the 2020 USJC Annual Conference, when she can showcase why Chicago has the third highest tourism numbers in the U.S. (58.3 million visitors in 2018) . Naomi holds a B.A. in Psychology from Carleton College.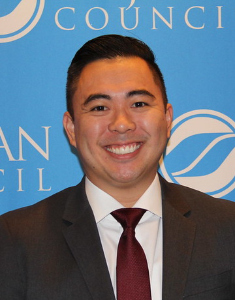 DEREK HIRANO
Derek Hirano is the owner and leader of the Hirano Homes Real Estate Team at Keller Williams Realty, where he advises his clients on selling, purchasing and investing in residential real estate. He is consistently recognized as a top producer in his industry. His high level of production has earned him multiple awards, including the International President's Circle Award for ranking in the Top 5% of his brokerage's 45,000 thousand agents. Derek has been a featured speaker at the South Bay Association of Realtors, has given seminars at local community centers such as the Gardena Valley Japanese Cultural Institute, and will serve next year as a Board Member for the LA-Coastal Chapter of AREAA (Asian Real Estate Association of America). He is a third-generation entrepreneur and strongly believes in the importance of API entrepreneurship. His passion for business ownership was inspired by his grandfather, who founded AHTKY Insurance, a highly successful insurance agency; and father, who built Clear Choice Optometry, which was voted South Bay's Best optometry practice 10 years running. Derek holds a B.A. in Political Science from the University of California, Irvine. During his free time, he enjoys traveling, board games and playing golf.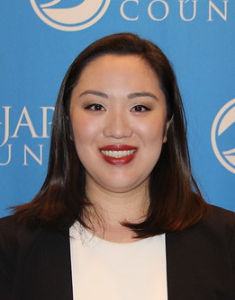 STEPHANIE NITAHARA
Stephanie is the Executive Director of Kizuna, a Nikkei youth organization with the mission of building a community for the next generation of leaders through education, empowerment and engagement. Grounded in her grandparents' World War II incarceration experience, Stephanie is passionate about creating a just society through education and activism. Born and raised in the Chicago suburbs, she became involved with the Japanese American Citizens League as a youth leader, where she discovered her love for Nikkei and Asian Pacific Islander organizing, leadership and program development. In 2012 she moved to Los Angeles to work for JACL as the Pacific Southwest Regional Director, and later Interim Executive Director and Associate Director. While at JACL she was involved with several projects, including youth leadership and program development, education programs centered around the Japanese American incarceration during World War II and Redress Movement, and fund development. Stephanie also has served on organizing committees for Little Tokyo community programs, including Okaeri: A Nikkei LGBTQ Gathering (2014, 2016, and 2018) and the Los Angeles Day of Remembrance program, and is currently a co-chair for the Membership/Marketing Committee for the Little Tokyo Community Council.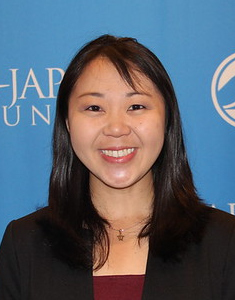 KELLY NUIBE
Kelly Nuibe is the Senior Admissions Counselor at Temple University, Japan Campus (TUJ) in Tokyo. TUJ is the branch campus of Temple University in Philadelphia and is the oldest and largest foreign university in Japan that offers U.S.-accredited associates, bachelor's, master's and doctoral degrees. Kelly is responsible for international student recruitment in Europe, the Philippines, Korea and parts of North America. When she is not traveling for work, she is on stage performing hula in Japan. She was born and raised in Hawaii, and followed her dreams to find her family's roots in Japan while working on the Japan Exchange and Teaching Program. During her Japanese language studies at Keio University, she completed an internship at The Maureen and Mike Mansfield Foundation in Tokyo. She holds a B.A. from Occidental College.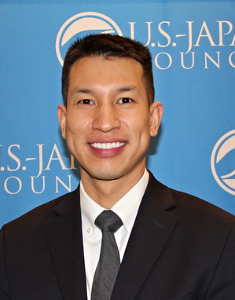 TAKASHI OHNO
Takashi Ohno serves as an elected member in the Hawaii State House of Representatives. Running against an established incumbent in 2012, Takashi won an upset election against all odds to represent his community as their State Representative. In his first four years at the Legislature, Takashi served as the Vice Chair of the Committee on Education. Currently, Takashi serves as both a Whip and the Chair of the Committee on Intrastate Commerce, where he leads policy surrounding banking, insurance and licensing. Previous to elected office, he was a public school teacher. Takashi was accepted into Teach for America and placed as a third-grade teacher in Honolulu, Hawaii. He was elected the chair of the School Community Council in 2011 by his fellow teachers, where he led community stakeholders, businesses and parents to create school goals. In his free time, Takashi enjoys yoga, travel and live music.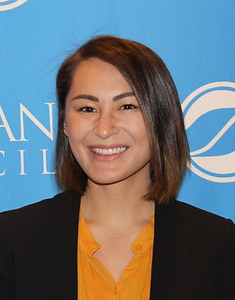 NIKI ROBINS
Niki Robins is the co-founder and content director of Spectacle Marketing, a content marketing agency based in Denver, Colorado. As one of the only female minority-owned agencies in Denver, Spectacle focuses on harnessing the power of social media and content creation to uplift the voices of small to medium-sized brands. Born and raised in San Francisco, Niki received the first-ever Jazz Flute degree from the University of Denver, also graduating with degrees in Strategic Communications and Japanese. In her spare time, she leads discussions around social justice and diversity/inclusion, wanders around plant shops, and plays occasional gigs at local jazz clubs. Niki believes in good storytelling and change for progress, and that a killer bowl of ramen can fix all of your problems.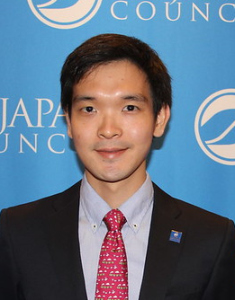 RYOTA SEKINE
Ryota Sekine is determined to make a positive contribution to the health and happiness of people around him. While Ryota was a pre-med biology student at the University of Chicago, he cofounded Cubii, a healthcare brand helping people with limited mobility experience by providing the simple joy of movement in their lives. He leads the international expansion for the fast-growing Cubii, and enjoys interacting with business partners and customers across the world. Ryota has been an Associate of the U.S.-Japan Council since 2014, and is a TOMODACHI alumnus from the 65th Japan-America Student Conference (JASC). His lifelong mission is to expand possibilities for underserved people through the ethical and equitable use of technology, socioeconomics and philosophy. Ryota recently took up leadership roles with Singularity University and the Seasteading Institute to play a more active role in creating an abundant life and sustainable future. He is collaborating with his relatives in Miyagi Prefecture in Japan to create business ventures that aim to uplift the next generation. His passions include contemporary art, Japanese tea and sci-fi anime. Ryota was born and raised in Singapore.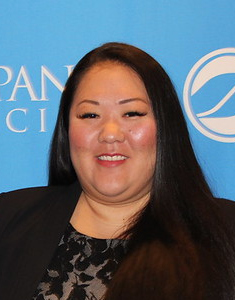 COURTNEY TAIRA
Courtney Taira is a fourth-generation Japanese American who was born and raised in Los Angeles, California. Her roots are planted in her Japanese heritage, Aloha culture from Hawaii and Los Angeleno background. She is currently working for her family business, King's Hawaiian, the baker of the original Hawaiian sweet bread. She used her marketing degree from The George Washington University to establish the Consumer Care Department. She then used her Culinary Arts and Baking & Pastry degrees to head up experiential marketing by taking a branded food truck to high profile events such as Super Bowl parties. She is passionate about mentoring Japanese American girls and therefore has coached FOR Hoku, a girls' basketball team, for the past 11 years. She strives to live her best life and enjoys traveling internationally, creative cocktails and Japanese nail art. She is the president of her MBA Class of 2018 from UCLA Anderson.
CLAIRE FUKUOKA
Claire Fukuoka is a Project Manager at Austin, Tsutsumi & Associates, Inc. with seven years of experience managing various transportation projects within the state of Hawaii. Born and raised in Wailuku, Maui, Claire studied engineering at the University of Portland before graduating and moving to Oahu to work at Austin, Tsutsumi & Associates, Inc. as a transportation engineer. While working full-time, Claire studied business at the University of Hawaii Shidler College of Business, and graduated with a Master of Business Administration in 2016. Claire is involved in a number of professional and community organizations, currently serving as the Hawaii Section President at the Institute of Transportation Engineers. During her free time, she enjoys hiking, golf and leisure bicycling.
ERIC HATTORI
Eric Hattori is the co-owner and founder of Piko Street Kitchen. Piko Street Kitchen serves modern Asian street food to the Chicago area. It has been in operation for four years and has been recognized by Zagat, various bloggers and the TV show Chicago's Best as one of the top food trucks in Chicago. Eric's passion for food began when he grew up watching his parents run two successful restaurants in the city of Chicago (Pusan House and Pan Asian). Growing up in a restaurant environment, Eric has designed his travels around food. He has traveled to Europe, Africa and Asia to try the local flavors and absorb their food cultures. He has been particularly influenced by the night markets in Southeast Asia, and he brings some of those flavors to the streets of Chicago with Piko Street Kitchen. Eric holds a B.A. from Wittenberg University.
YUKI INOUE
Yuki Inoue is an anchor and reporter on News 7 on NHK, Japan's public broadcasting corporation. He joined NHK's domestic division in April 2007, starting his career at the Matsue Bureau in Shimane Prefecture. There, he covered multiple news events in various fields, including politics, business, culture and sports, with an in-depth focus on Japan's depopulation and aging society. In 2011, Yuki transferred to NHK's Tokyo headquarters as a reporter for Good Morning Japan, and extensively covered the communities affected by the Great East Japan Earthquake, reporting directly from the field. He moved on to continue reporting for News Watch 9 and World News Academy, and covered international topics such as the TPP negotiations, the Black Lives Matter movement and the 2016 U.S. Presidential Election. Currently, Yuki delivers frontline news as it unfolds, on weekends at 7:00 pm JST on NHK. He holds a B.A. from Keio University.
TOSHIKI NAKASHIGE
Toshiki G. Nakashige is a chemical biology researcher at The Rockefeller University in New York. Originally from Dallas, TX, he graduated from UC Berkeley, where he studied chemistry and Asian art history. As a National Science Foundation Graduate Research Fellow at MIT, he conducted research on metal-binding proteins involved in human innate immunity, and earned a Ph.D. in Inorganic Chemistry. His current work focuses on host-microbial interactions of the human intestinal microbiome. Combining his background in the natural sciences and humanities, Toshiki hosts and produces the podcast Scientist. The podcast features conversations with established scientists, and explores themes such as science communication, social identity and international collaboration. Toshiki joined USJC as an Associate in 2015. He enjoys ramen, scuba diving and spending time with his dog Jayden.
ALYSSA NILEMO
Alyssa Nilemo works as an Executive Aide in the City Manager's Office in Westminster, Colorado. She works with the City Council, the citizens and with the departments that help make Westminster a vibrant and inclusive community, which is quickly becoming the next urban center of the Colorado Front Range. Outside of work, Alyssa is an intern with the local Asian Chamber of Commerce, as well as the Chamber's past recipient for the Scholar's Program to Washington DC. She volunteers at the Denver Buddhist Temple as the Dharma School Superintendent. There, she educates students not only about Buddhism, but also about the temple's Japanese American roots, as well as the cultural importance of the temple and the surrounding block known as Sakura Square. Alyssa is an alumna of the Sakura Foundation's inaugural Mirai Generations Leadership Program, and is completing her B.A. in Political Science at Metropolitan State University.
EIKO OKAMOTO
Eiko Okamoto is an independent consultant based in New York, with active roles at startups and large corporations looking to grow across continents. After graduating from college, Eiko worked in Investment Banking at Goldman Sachs, advising companies on fulfilling their capital and strategic goals. She then relocated from New York to Singapore, where, leveraging her expertise from her years at the bank working with multinational companies, she advised companies to expand their businesses into Southeast Asia. Most recently, she was COO at ABC Cooking Studio Worldwide, overseeing the company's growing business in Asia across seven countries. Eiko is originally from Osaka, Japan and moved to Los Angeles at the age of nine with her family. A lifelong runner who lives by the mantra "Attitude is a Decision," she is excited for opportunities that bridge different cultures together. She graduated magna cum laude from Harvard College with a B.A. in Economics.
AMY RUBINGER
Amy Rubinger is the Marketing Director of Golden Whales Group, a startup dedicated to connecting tech companies in Tokyo and Silicon Valley. She consults Tokyo-based clients on market strategy, communications, design, digital marketing and other technology solutions. Previously, she worked in Singapore as a public school teacher through the Princeton in Asia fellowship program. While in Singapore, Amy joined TOTO, the world's largest bathroom fixtures company (headquartered in Fukuoka, Japan), as a marketer/graphic designer. Through the company, she also worked in Atlanta and San Francisco, focusing on bringing the TOTO Washlet, a high-tech bidet seat, to American consumers. Amy received her B.A. in East Asian Studies and Fine Art from Connecticut College. She was born in Hawaii and raised in Indiana by an American father and Japanese mother, and speaks both English and Japanese. Outside of her professional life, she enjoys traveling, swimming, running and sketching.
SONIA SUGIMACHI LIVDAHL
Sonia Sugimachi Livdahl is a Client Solutions Manager at Facebook's headquarters in California, where she manages the Facebook marketing partnerships with Airbnb and Lyft. She graduated in 2017 from Columbia Business School, where she focused on technology and social enterprise, and worked on strategic initiatives for Google's Tokyo office to help Japanese brands expand their global marketing. Prior to receiving her MBA, Sonia worked in risk management consulting in Tokyo, providing strategic guidance and investigative due diligence to Fortune 500 multinationals and Japanese firms, and leading the firm's first Japan-based women's leadership group. She also served as a Princeton in Asia Fellow, representing a U.S.-based nonprofit to deepen cultural bonds between the United States and Japan. Born to a Japanese mother and American father and raised across Tokyo, Hong Kong and Beijing, Sonia speaks English, Japanese and Chinese. In her spare time, she enjoys writing, travel, ramen and writing about/traveling to ramen.
LINDSEY SUGINO
Lindsey Sugino is an independent software consultant based out of San Francisco. With over five years of experience as a software engineer, her expertise is in building scalable and user-friendly web applications that range from online stores to online investment management. Before becoming a software engineer, Lindsey was an online marketing manager who worked on search engine, content, social media and email marketing. Leveraging her strategic marketing background, she is now focused on building applications that attract and retain a well-defined audience and drive profitable customer action. Lindsey has dedicated her free time to helping women break into software engineering. She helps facilitate and instruct at weekend-long workshops that teach women how to code, and spearheads events in the Bay Area that provide mentorship for women. She looks forward to contributing to the U.S.-Japan Council through her skills in technology. Lindsey holds a B.A. from the University of California, Berkeley.
ALEXIS AYANO TERAI
As Program Manager for the U.S. Association of Former Members of Congress (FMC), Alexis Ayano Terai leads the programs of The Congressional Study Group on Japan, a 25-year old legislative exchange program between the United States Congress and the Japanese Diet. Since 2015, she has organized and staffed nine congressional delegations to Japan for Members of Congress, Chiefs of Staff and District Directors. She is also responsible for the development of the Study Group, working closely with congressional offices, institutional and corporate partners as well as the Embassy of Japan. Alexis holds a B.A. in Political Science with a minor in French and Francophone Studies from Macalester College in Saint Paul, MN. Born in Pasadena, Alexis was raised in Tokyo before arriving to Minnesota as a Grew-Bancroft Foundation scholar. She also studied at Sciences Po Paris. Previously, she has worked for the Honorable Kono Taro, a member of the House of Representatives of Japan; the Foreign Commercial Service at the U.S. Embassy in Tokyo; and the Tokyo Bureau of Reuters.
HISAE UKI
Hisae Uki is Vice President of Marketing and Communications for Sun Noodle, where she oversees public relations and marketing strategy. She focuses on increasing brand awareness as Sun Noodle expands to new markets nationally and globally. Known for its artisanal approach, Sun Noodle is a family-owned manufacturer of freshly made ramen and Asian noodle products in the United States. Hisae grew up working in the family business, spending summer and holiday breaks packaging noodles in the production area. Understanding that she and her siblings would not have the life they live today without the support and loyalty of Sun Noodle employees, Hisae strives to continue to cultivate the internal culture and aloha spirit that was fostered by her parents. Over the years, Hisae has worn many hats to support the company's rapid growth, from managing the operations of the company's New York City incubator ramen pop up, to developing and managing the human resources and quality assurance department. Born and raised in Honolulu, Hawaii, Hisae is now based out of California, where she frequents the company's headquarters in Hawaii and operations in New Jersey. Hisae received her MBA from University of Hawaii's Shidler School of Business. When she is not working, she enjoys exploring new restaurants, cooking and spending time outdoors.
AMY WATANABE
Amy Watanabe is an associate at Nakatomi & Associates, a Los Angeles-based communications firm that uses the power of communications and different forms of media to inspire positive change and social impact for its mission-driven clients. She is also the Associate Producer for the Mineta Legacy Project, a documentary and educational curriculum profiling the life and career of Secretary Norman Mineta. Amy has worked with local and national nonprofit organizations, and spent time in Washington, DC doing advocacy work with the Japanese American Citizens League. She also developed the political pipeline and leadership of Asian Americans and Pacific Islanders regionally and nationally as the Program Director for the Asian Pacific American Institute for Congressional Studies (APAICS). In both her past and current work, she has always advocated for increased diversity and opportunities, especially for people of color, Asian Americans and Pacific Islanders and women. Amy was born and raised in Los Angeles. She received her bachelor's degree in Communication Studies and minored in Asian American Studies at the University of California, Los Angeles. She is the current Vice Chair of Kizuna, and serves as an executive board member for the National Japanese American Memorial Foundation and the Venice-West Los Angeles JACL chapter.
KIMBERLY HARUKI
Kimberly Haruki is the Senior Director of Integrated Marketing at PacRim Marketing Group. She and her team consult U.S.-based clients seeking to increase business from Japanese and Asian travelers on market strategy, communications, and digital marketing and technology solutions. Her experience includes work with global brands in hospitality, retail and development. In addition to overseeing division operations, Kim is a member of PacRim Marketing Group's leadership team, who – amidst the firm's 2017 acquisition by Tokyo-based Vector, Inc. – is charged with integrating resources throughout their offices in the Asia-Pacific region. Kim serves on the Board of Directors of the YWCA Oahu, a division of one of the oldest and largest women's organizations in the United States, and was named by Pacific Business News as one of the top "Women to Watch" and a "Forty Under 40" honoree. She received her B.A. in Business Administration from Loyola Marymount University.
DANIELLE HIGA
Danielle Higa is the Fund Development Manager at Densho: The Japanese American Legacy Project in Seattle, Washington. Densho uses digital technology to preserve and share the personal stories of incarcerated Japanese Americans through video interviews, photographs, letters, documents and newspaper articles. With a strong belief in the "power of story" using history and personal stories to promote social justice, Densho aims to engage people and inspire action in communities all over. Danielle's role involves external relations, helping to increase engagement and overall support for Densho's programs through community outreach, donor cultivation, stewardship and other activities. Prior to joining Densho, Danielle worked for the Regional Advancement team and College of Arts & Sciences Advancement team at the University of Washington. She is also active with the Nisei Veteran's Committee and NVC Foundation, as well as the Women's Philanthropic Investment Group of Seattle (WPIG). Danielle holds a B.A. in American Ethnic Studies and Women Studies from the University of Washington.
DEREK KENMOTSU
Derek Kenmotsu, originally from Foster City, CA, volunteered to serve in the U.S. Army months after the 9/11 attacks. He attended the United States Military Academy at West Point and graduated with a Bachelor of Science degree in International Relations in 2006. Upon graduation, he commissioned as a Second Lieutenant in the Infantry branch. He led rifle and recon platoons in South Korea and Washington State. While deployed in support of Operation Iraqi Freedom, he led logistics operations for his battalion west of Baghdad. Following his combat tour, Derek attended the Army Special Forces Course and earned his Green Beret. He commanded a Special Forces A-Team based out of Okinawa, Japan and led missions in Nepal and the Philippines. After nine years on active duty, Derek transitioned to the reserves and attended business school at the UC Berkeley Haas School of Business. Elected president of the MBA program, Derek led an executive board of peers to shape student experience. Following graduation in May 2017, Derek pursued a new career in the tech industry as a Global Supply Manager on Apple's World Wide Operations team. Derek is refocusing from his service in the armed forces to service in his community. During his free time, he enjoys travel, fitness, snowboarding, scuba diving and beer brewing.
KYLA KITAMURA
Kyla Kitamura is the Manager of Government Affairs at the U.S. office of the Japan Automobile Manufacturers Association (JAMA), where she analyzes international trade issues, conducts government relations, and supports the organization's third-party outreach and public affairs efforts. Kyla also utilizes her Japanese translation/interpretation skills to support communication and collaboration between Tokyo-based JAMA headquarters staff and her U.S. colleagues. Prior to joining JAMA, Kyla was the Assistant to the Chancellor at Hawaii Tokai International College and a Fulbright English Teaching Assistant in Hongseong, South Korea. She developed her international relations expertise at USTR, the State Department and the Foreign Commercial Service. Kyla has a M.S. in Foreign Service from Georgetown University and a B.A. in Asian Languages and Civilizations from Amherst College. She was born and raised in Honolulu, Hawaii.
LEA OKUDARA
Lea Okudara has built a career in communications and marketing over the past 15 years. Working for multiple public relations firms in Honolulu, she has served an array of clients, from congressional candidates and unions to startup companies, nonprofits and major corporations. She also lived and worked in Tokyo, developing strategic marketing for Hawaii Tourism Japan, and serving as their liaison for the client and its statewide marketing partners. Lea currently works for the Hawaii nonprofit Kupu, managing their public relations and other project development opportunities. Prior to joining Kupu, she worked for the International Union for Conservation of Nature (IUCN) National Host Committee during the World Conservation Congress in Honolulu. She had previously returned from traveling throughout South and Central America, where she volunteered at a fair trade nonprofit organization supporting indigenous women in Guatemala. Lea graduated from Boston University with a bachelor's degree in communications.
KEVIN OTSUKA
Kevin Otsuka is the founder and CEO of ABC Coffee Club, a startup social enterprise in Tokyo operating its own cafe and mail subscription service. The subscription partners with the Japan Social Employment Council to support individuals with intellectual disabilities. The cafe also serves as an innovation and creator hub for local makers and artists with events and a free monthly gallery to showcase their work. Previously Kevin led B2B digital marketing at Google Asia-Pacific. Kevin has been featured in various magazines and news outlets including WIRED, Hanako, Mono and the Nikkei MJ. Kevin is originally from Honolulu, Hawaii and later graduated from Stanford University. Born to a third-generation Japanese American and Japanese national, he speaks both English and Japanese. He has previously lived and worked in Honolulu, San Francisco and Tokyo.
COURTNEY OZAKI
Courtney Ozaki Moch is the Operations and Business Director for the Lone Tree Arts Center, a municipally run performing arts center that demonstrates a dynamic model for presenting and producing. She is a graduate of the University of Colorado at Denver with a B.S.M. in Recording Arts and Music Management, and holds an M.F.A in Performing Arts Management from Brooklyn College. While in New York City, she produced and toured cultural and interdisciplinary works for the Joyce Theater that were developed with preeminent international choreographers and dancers from New York City Ballet, American Ballet Theatre and Malpaso Dance Company. Courtney is a founding member of professional taiko ensemble Mirai Daiko, and has performed across the globe from California to Dubai. She is Secretary for the Tri-State/Denver Buddhist Temple board, serves on the board of the Japanese American Resource Center of Colorado, and is a graduate of the Sakura Foundation's inaugural Mirai Generations Leadership Program.
RYLAN SEKIGUCHI
Rylan Sekiguchi is a Curriculum Designer at the Stanford Program on International and Cross-Cultural Education (SPICE), where he develops globally themed teaching materials for K–12 and community college classrooms. His publications focus largely on East Asia and include 15 curriculum units, two documentary films and several online resources. The Association for Asian Studies has twice recognized him with the Franklin Buchanan Prize, an award given annually to an outstanding curriculum publication on Asia for any grade level. Prior to joining SPICE, Rylan was a teacher at Revolution Prep in San Francisco and an instructor at Hawaii Shotokan Karate in Honolulu, his hometown. He is a graduate of Stanford University. Outside of his professional life, Rylan performs, teaches and tours with San Jose Taiko, and is particularly interested in the power of music and the arts to build and foster community.
MICHAEL SUEOKA
Michael Sueoka is Head of User Experience at Gimbal, which was recently awarded The Fastest Growing Tech Company in Los Angeles. He is an award-winning User Experience Designer, having started three of his own startups, launched two nonprofits and advised several companies, from one of the most popular social apps in the iTunes store to the most used hospice software in the country. His experience managing and scaling design and engineering teams allows him to pursue his passion of turning ideas into technologically advanced working products. His product design process is based on a holistic user experience that includes elements outside the confinements of the digital screen. He has helped companies like Grindr, Honda, EXOS, MC & Saatchi, Daily Associates, Ohio State University, HCHB, DivX and Entertainment Arts. Michael has taught at UCLA and Cal State Long Beach, and received his B.A. from UC Irvine.
JAIME SUGINO
Jaime Sugino is an Investor Relations Manager for Institutional Investor's Conference Division in New York City. She directs marketing strategy and develops audience relationships for the firm's various conferences. Since 2011, she has also served as Co-Founder and Managing Partner of Bulb Rocket, a web development startup. Previously, Jaime was owner-operator of a restaurant business in Manhattan. Prior to that, she was a PR executive. A native of Southern California, Jaime graduated from the University of California Santa Barbara where she majored in Political Science and minored in History. Jaime has been a member of USJC since 2010.
YUKO WATANABE
Yuko Watanabe is an experienced international development professional, with expertise in global development policies, government relations and stakeholder engagement. Most recently, she worked as the Japan government relations lead at Bill & Melinda Gates Foundation in Seattle. Prior to that, she worked for the private sector development department at JICA, Japan's aid agency, and at JBIC, Japan's development finance institution, in Tokyo. Yuko is a native of Tokyo but has traveled extensively as part of her career in international development, including stints in China, India, Bangladesh, Rwanda and Ethiopia. Yuko has a Master in Public Administration in International Development from the Harvard Kennedy School of Government and a B.A. in Economics and International Studies from the University of Oregon. She currently lives in Seattle and enjoys hiking, dancing ballet and unicycling when she is not looking after her two young children.
STACI YAMASHITA-IIDA
Staci Yamashita-Iida is a lifelong Los Angeles native. She attended Loyola Marymount University as a Valedictorian Finalist and Leadership Scholar, receiving degrees in Political Science, Asian and Pacific Studies, and Theater Arts. She then graduated from Southwestern Law School's accelerated two-year program, where she was an editor for the International Law Journal honors program. Professionally, Staci is a junior Partner at Elder Law Services, an Estate Planning law firm. Within the community, Staci is actively involved with the Go For Broke National Educational Center and serves on the Board of Directors for Kizuna, Little Tokyo. When she's not working, Staci enjoys being outdoors with her fiancé and their two German Shepherds. She has also been an avid hula dancer for the past 25+ years. She is an annual participant at the Merrie Monarch Hula Festival and has most notably performed at the Hollywood Bowl and the Osaka-jō Hall in Japan.
Amy Ancona Houlihan
Nathan Gyotoku
Craig Ishii
Yuki Lin
Kay Makishi
Aki Marceau
Brandon Mita
Adam Moriwaki
Jaden Risner
Courtney Sato
Yuuki Shinomiya
Kay Fukunaga
Georgette Furukawa
Miwa Gardner-Page
Ryu Goto
Kei Higaki
Kenyon Mayeda
Gabrielle Kazuko Nomura
Margot Sakazaki-Speck
Fumi Tosu
Ginger Vaughn
Mari Yamaguchi
Amy Yeung
Steven Yoda
Kei Ashizawa
Dana Fujiko Heatherton
Naomi Funahashi
Timothy Koide
Nicolas Mizono
Erica Naito-Campbell
Zachary Przystup
Andrew Stewart
Ryan Tanaka
Stacey Toda
Aimee Eng
Natsuma (Nate) Imai
Janelle Kuroda
Michael Mikawa
John Rankin
Kaoru Utada
Kent Walther
Kendee Yamaguchi